Zodiac signs in fine art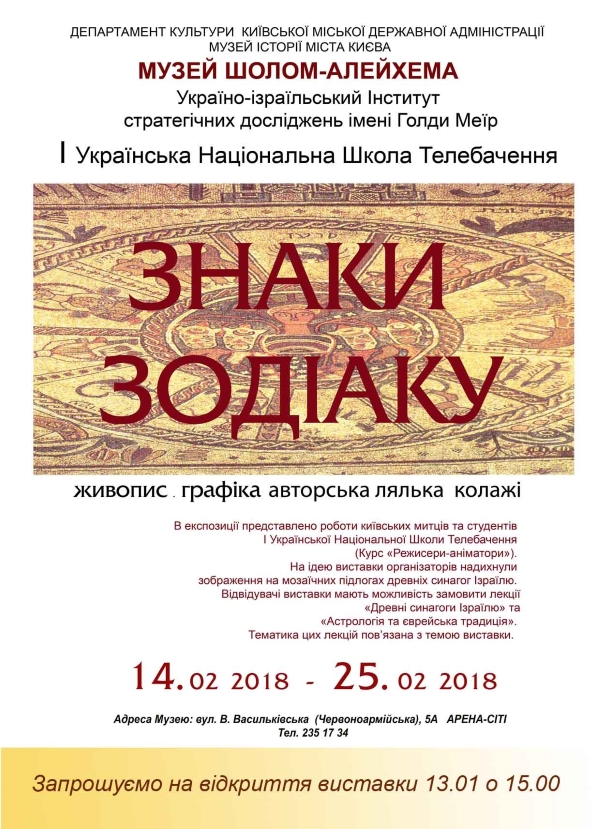 On 13 January 2018, the "Zodiac Signs" exhibition, which consists of paintings, graphics, collages, author dolls, was officially opened at the Sholom-Aleichem Museum. The exhibition is organized jointly with the 1st National Television School.
The exhibition presents works of talented Kievan artists and gifted students of the 1st National Television School who are studying on the course "Directors-Animators".
The idea of the exhibition was inspired by the images of the mosaic floors of the ancient synagogues of Israel.
At the opening of the exhibition there were many honored guests, interested city dwellers and guests of the city.
Visitors have the opportunity to order lectures "Ancient Synagogues of Israel" and "Astrology and Jewish tradition". The topics of these lectures are related to the theme of the exhibition.
The exhibition will last until 25 February 2018.